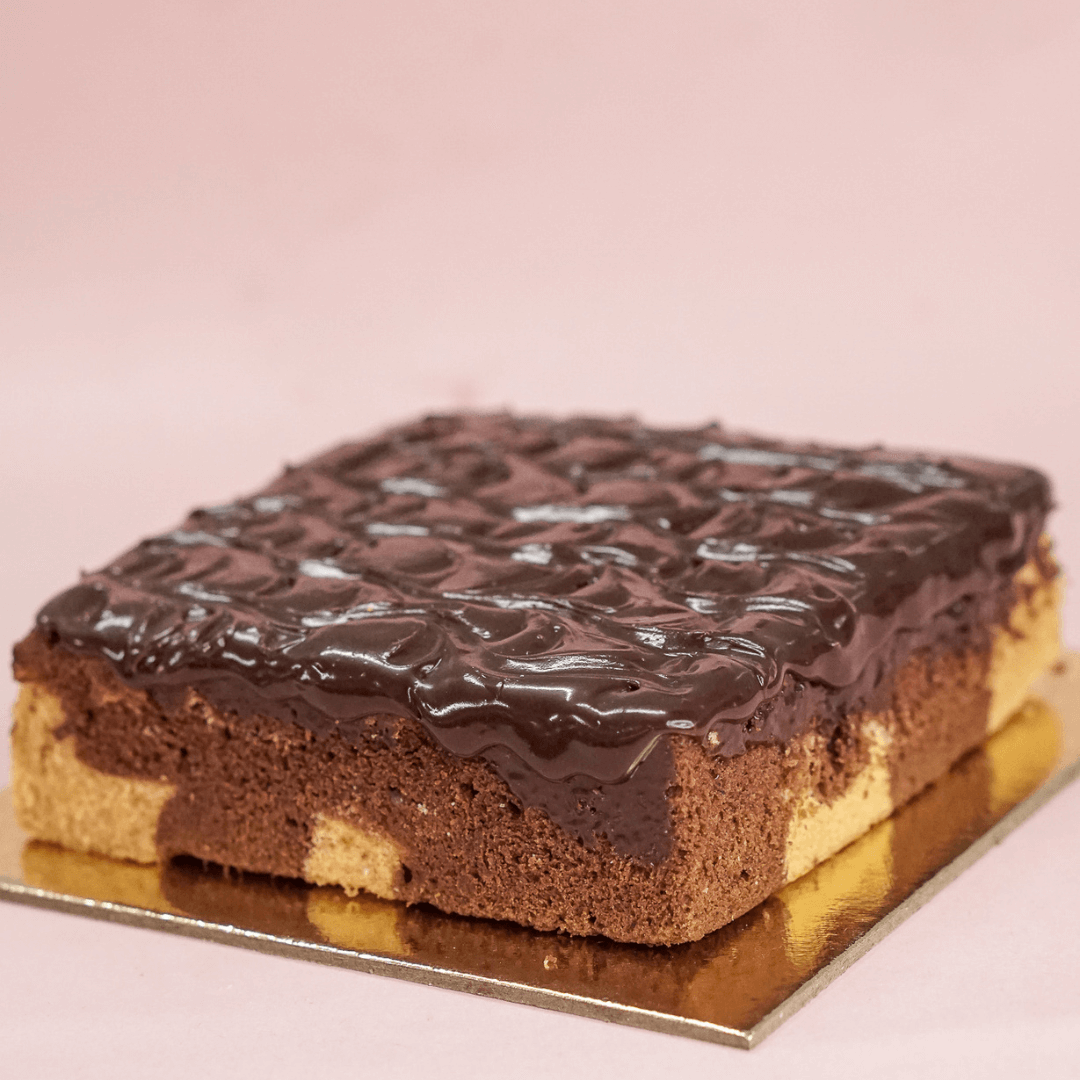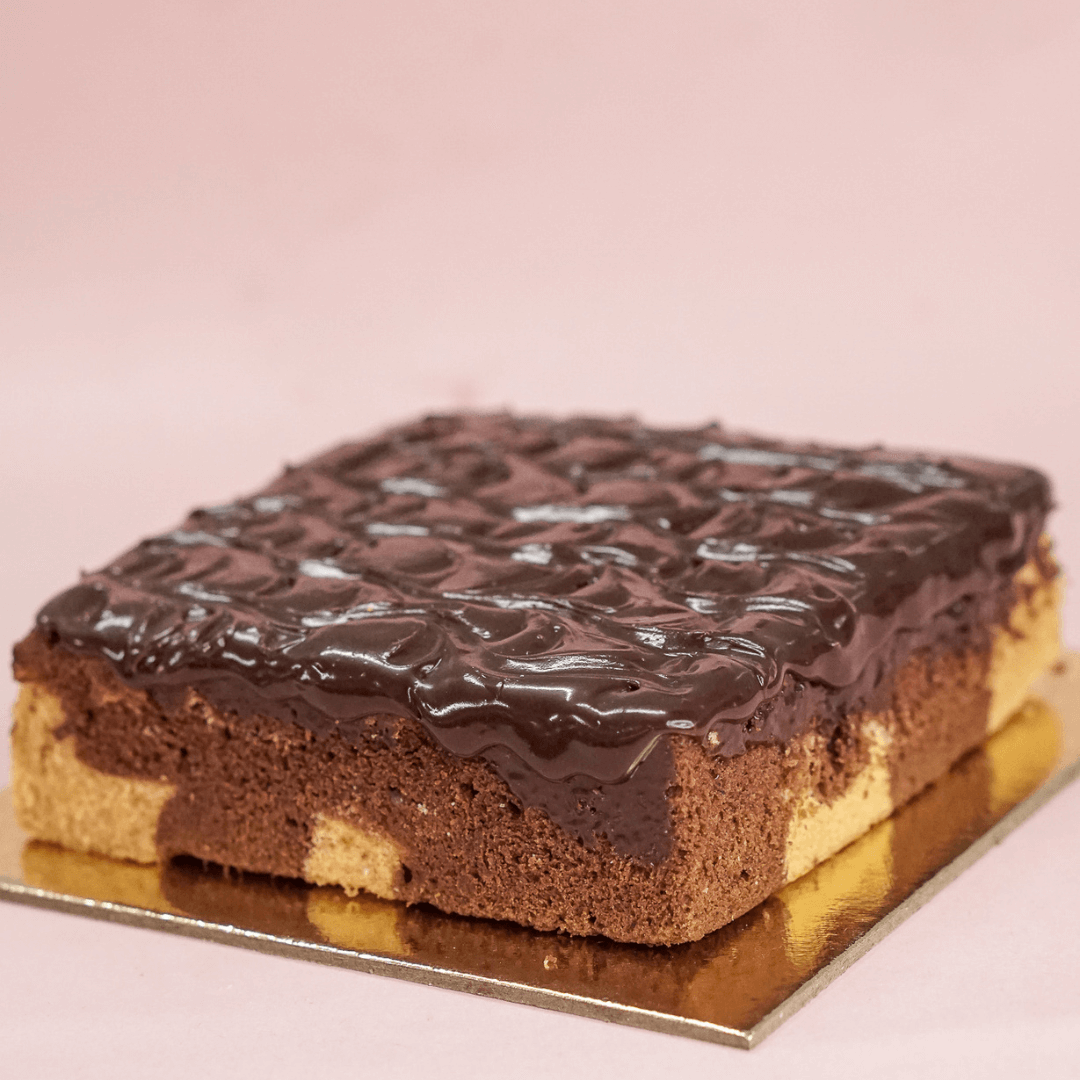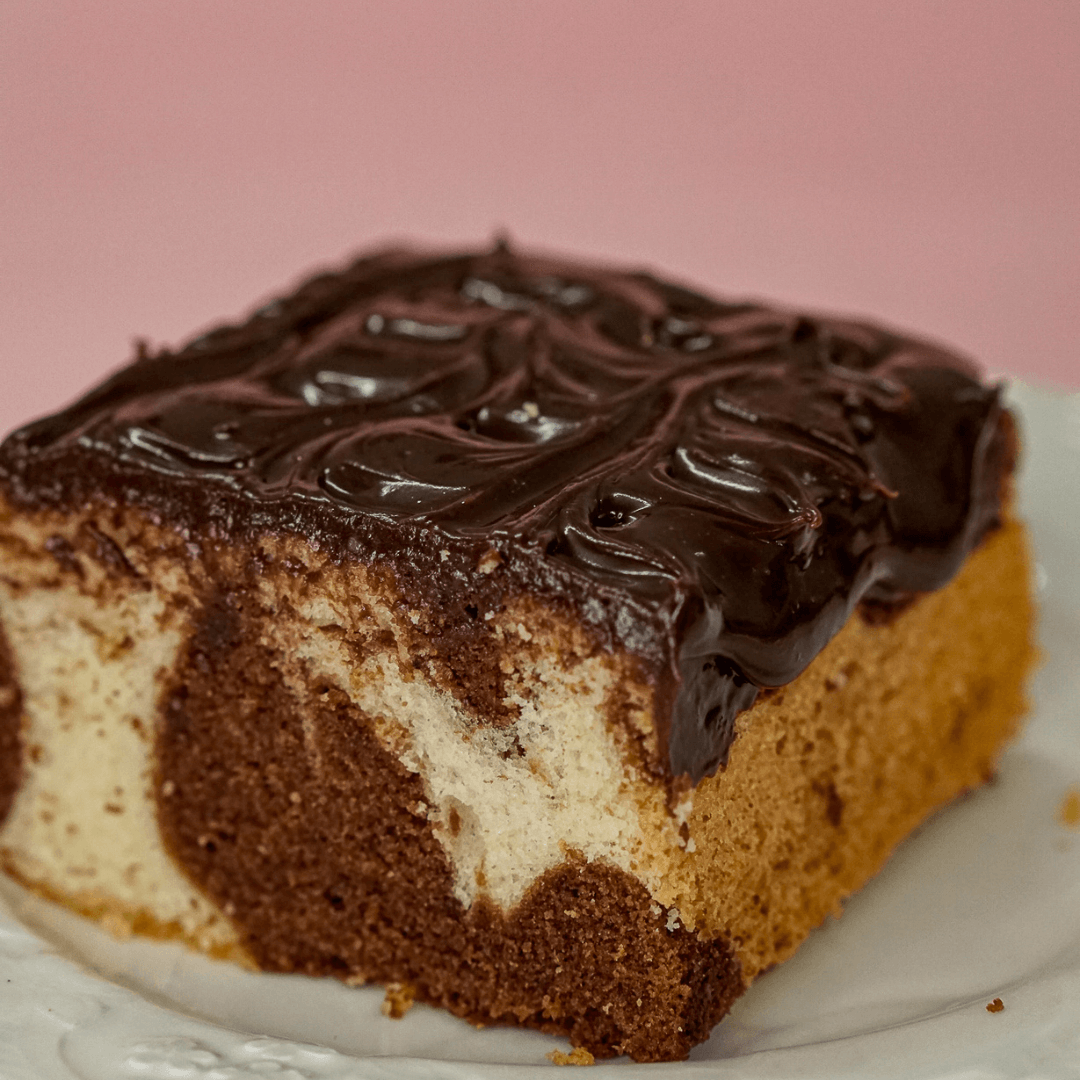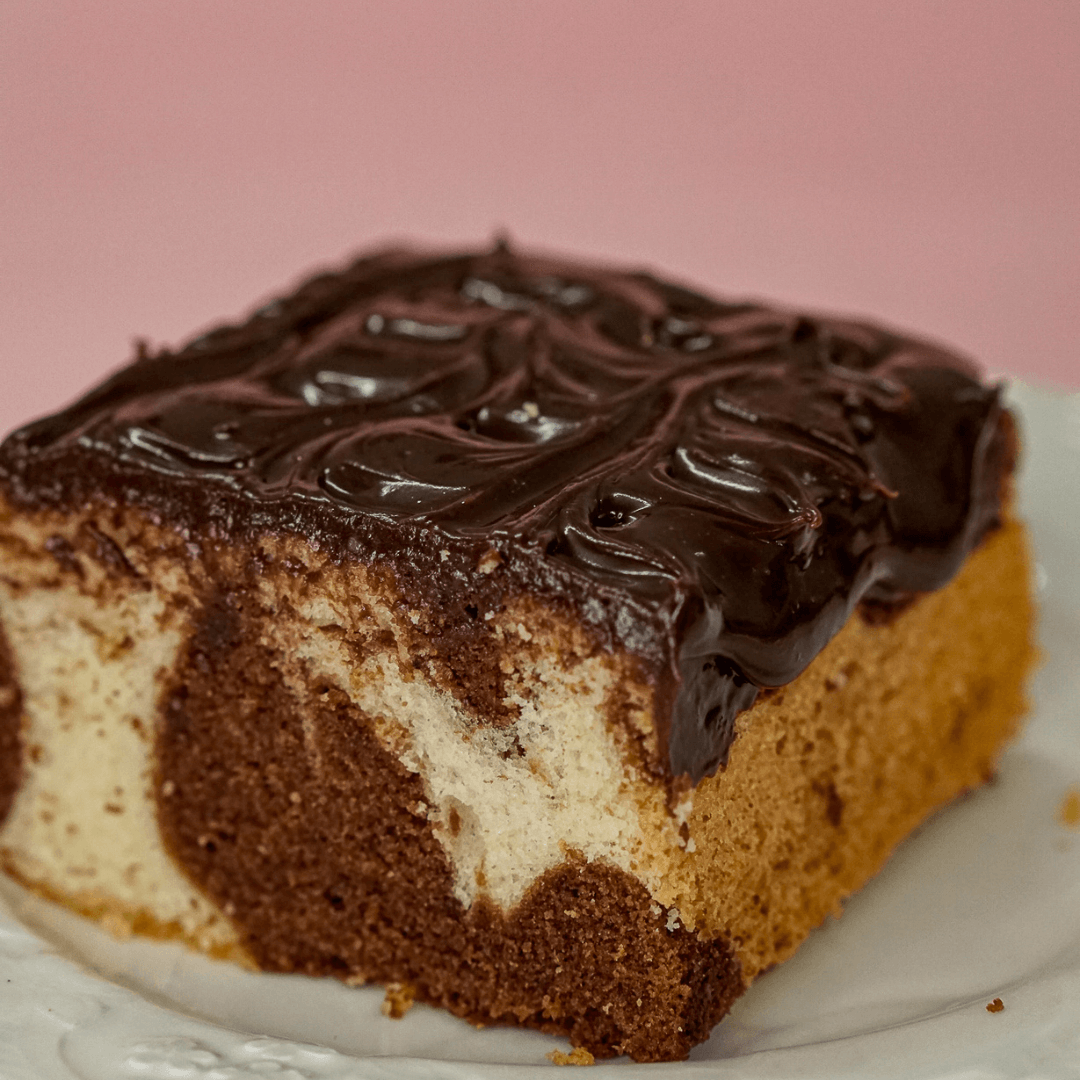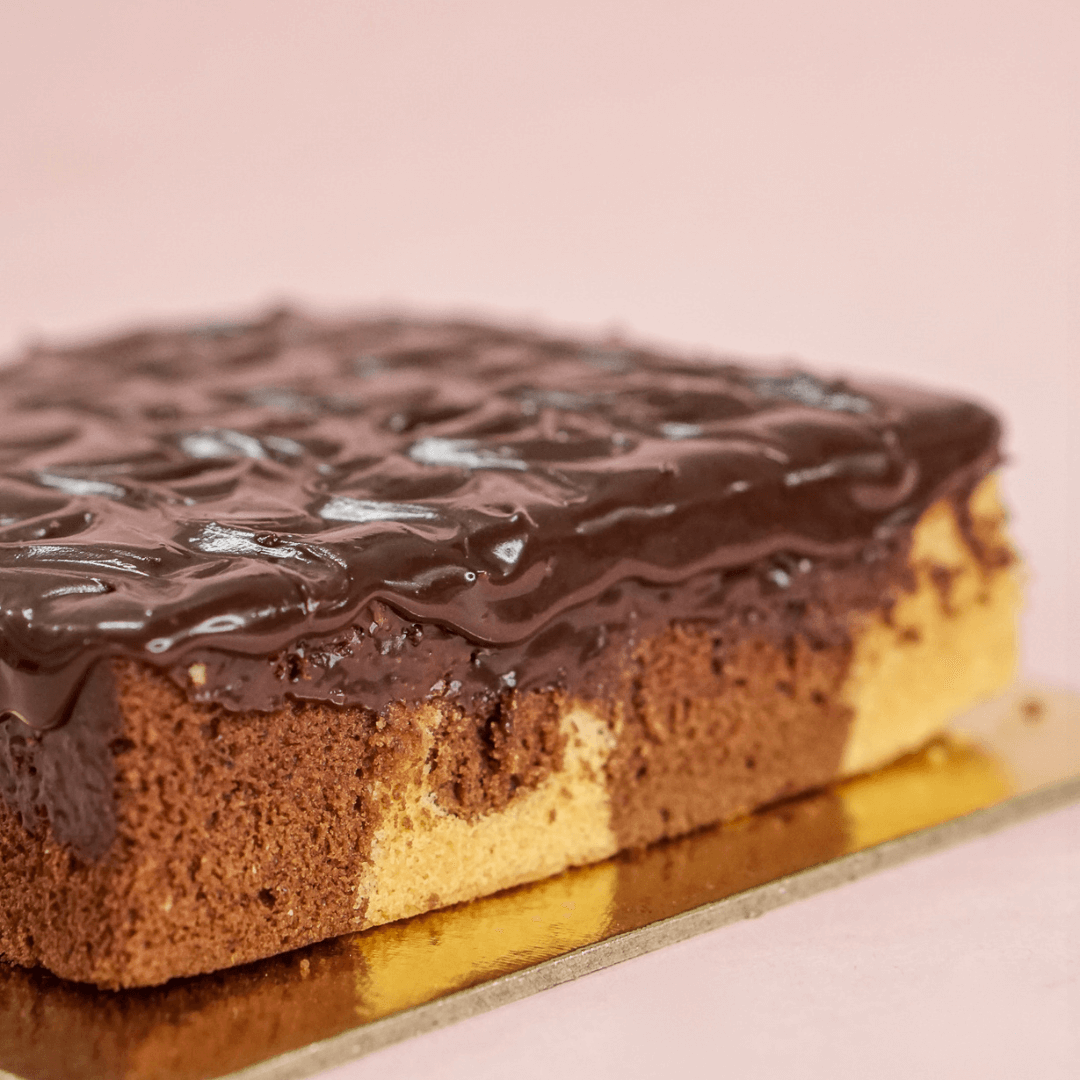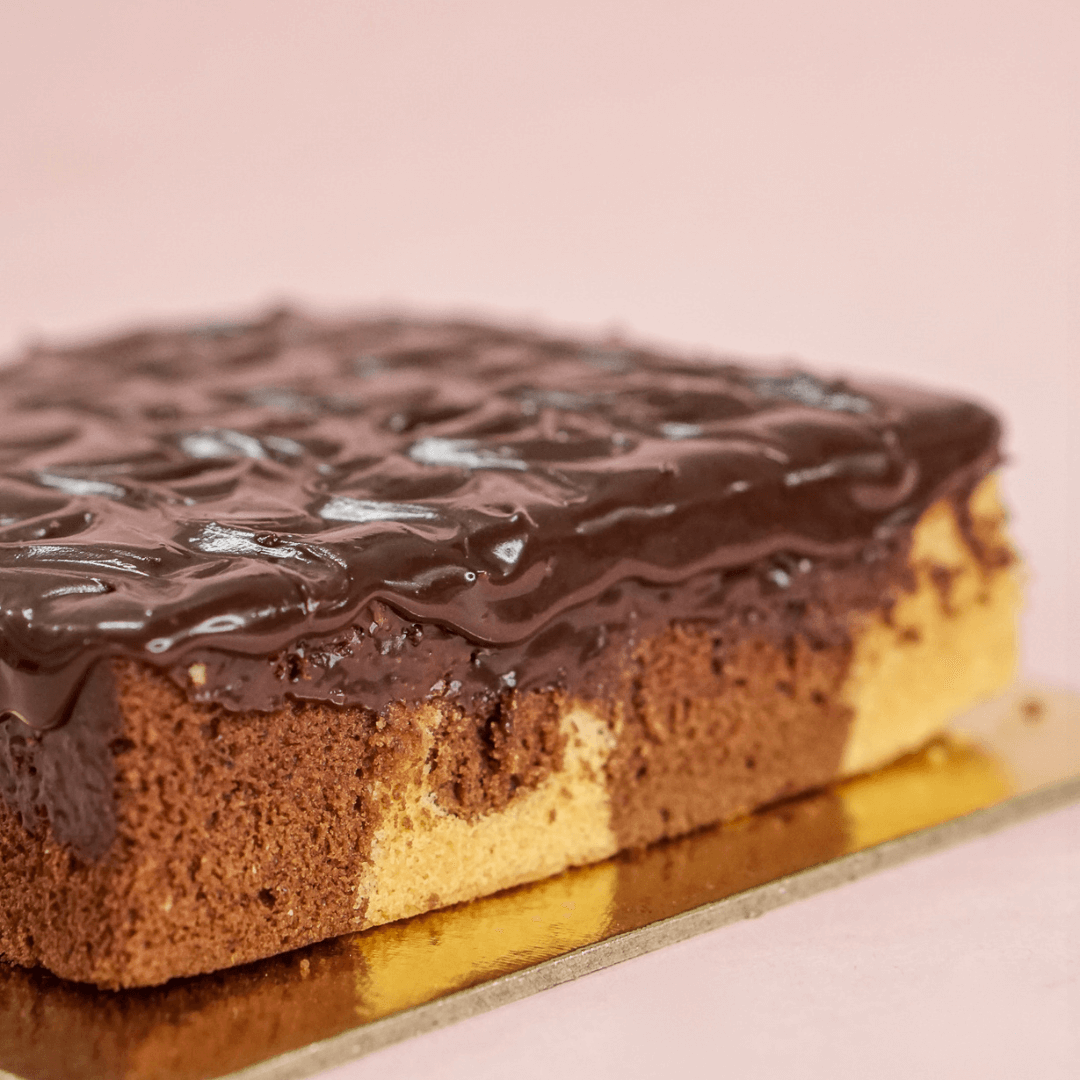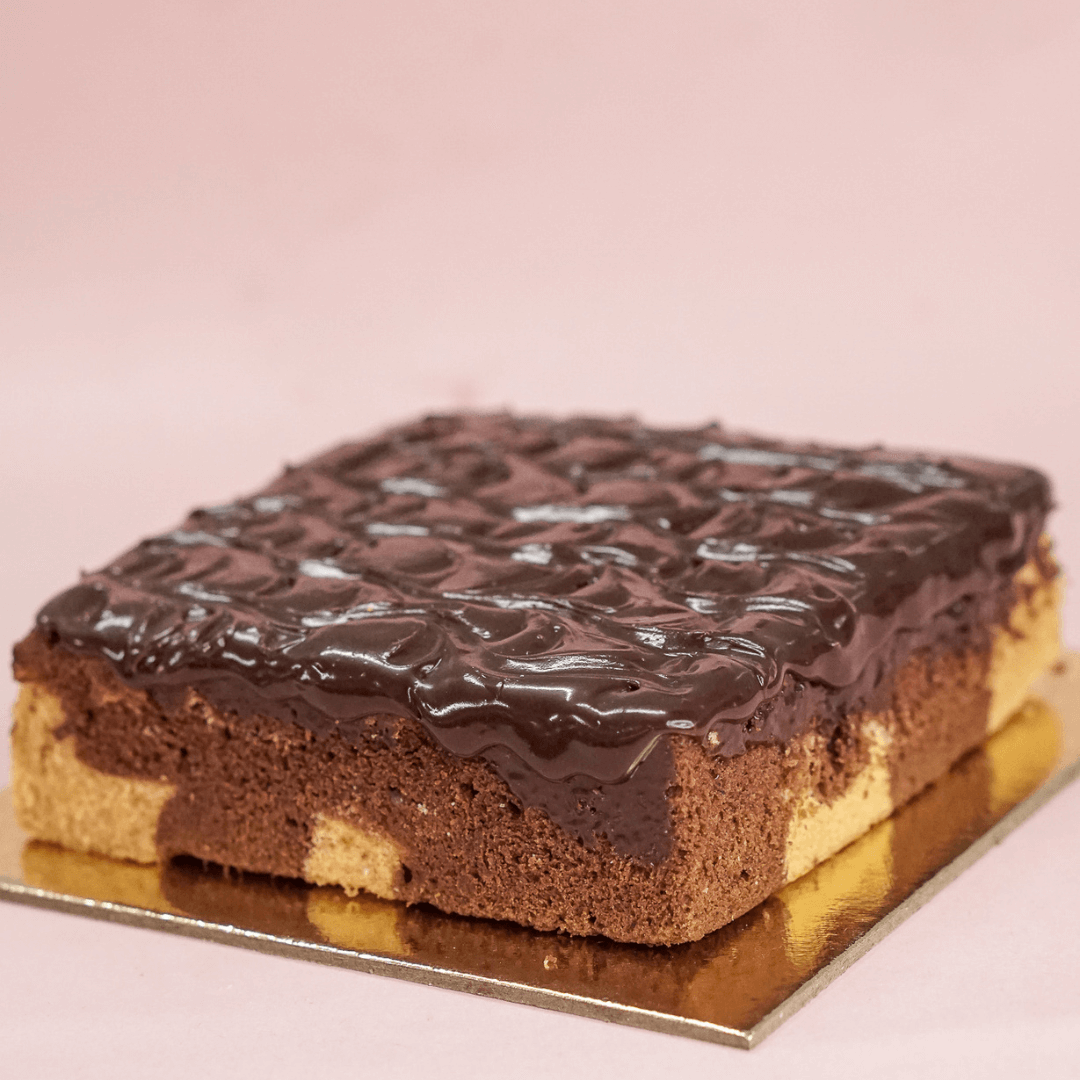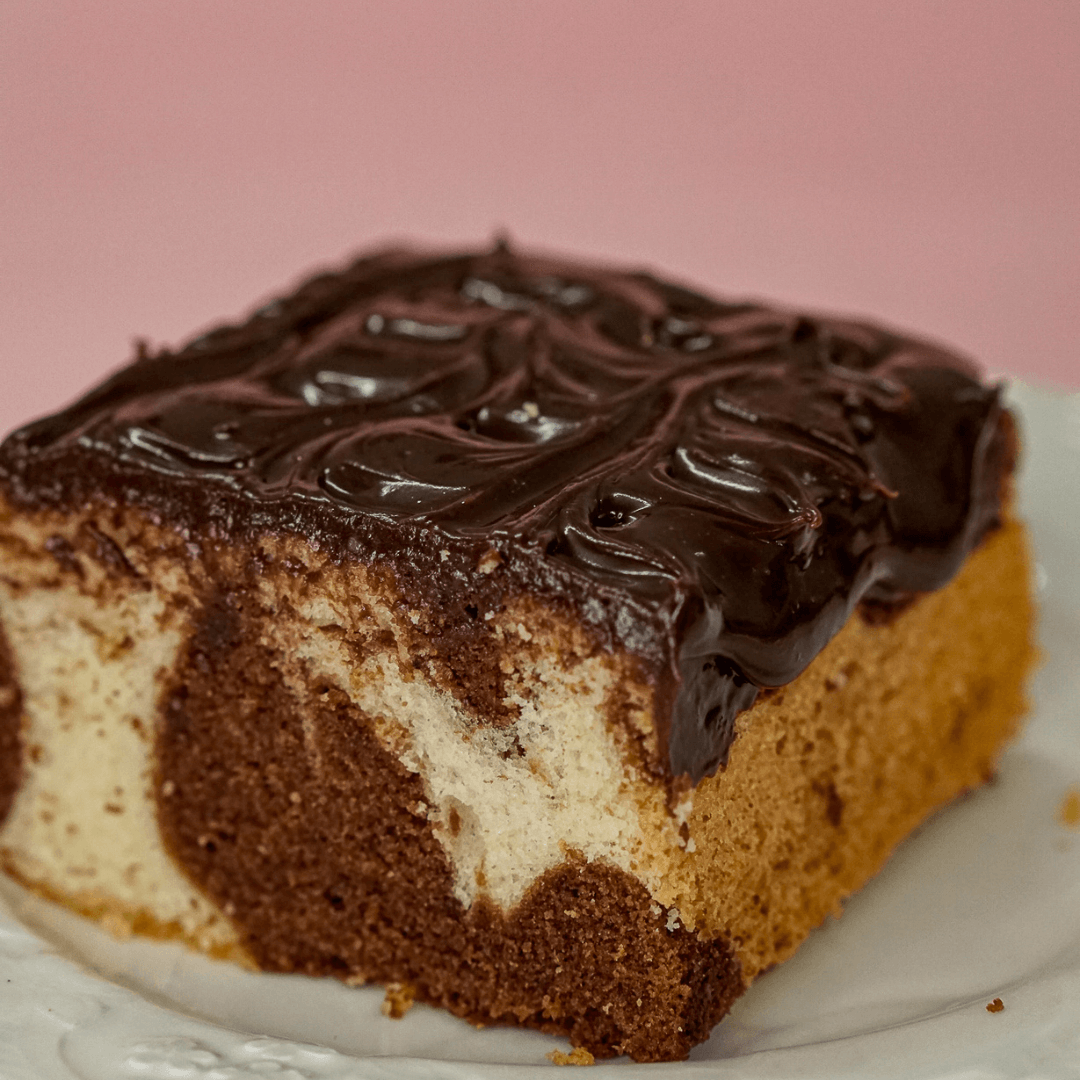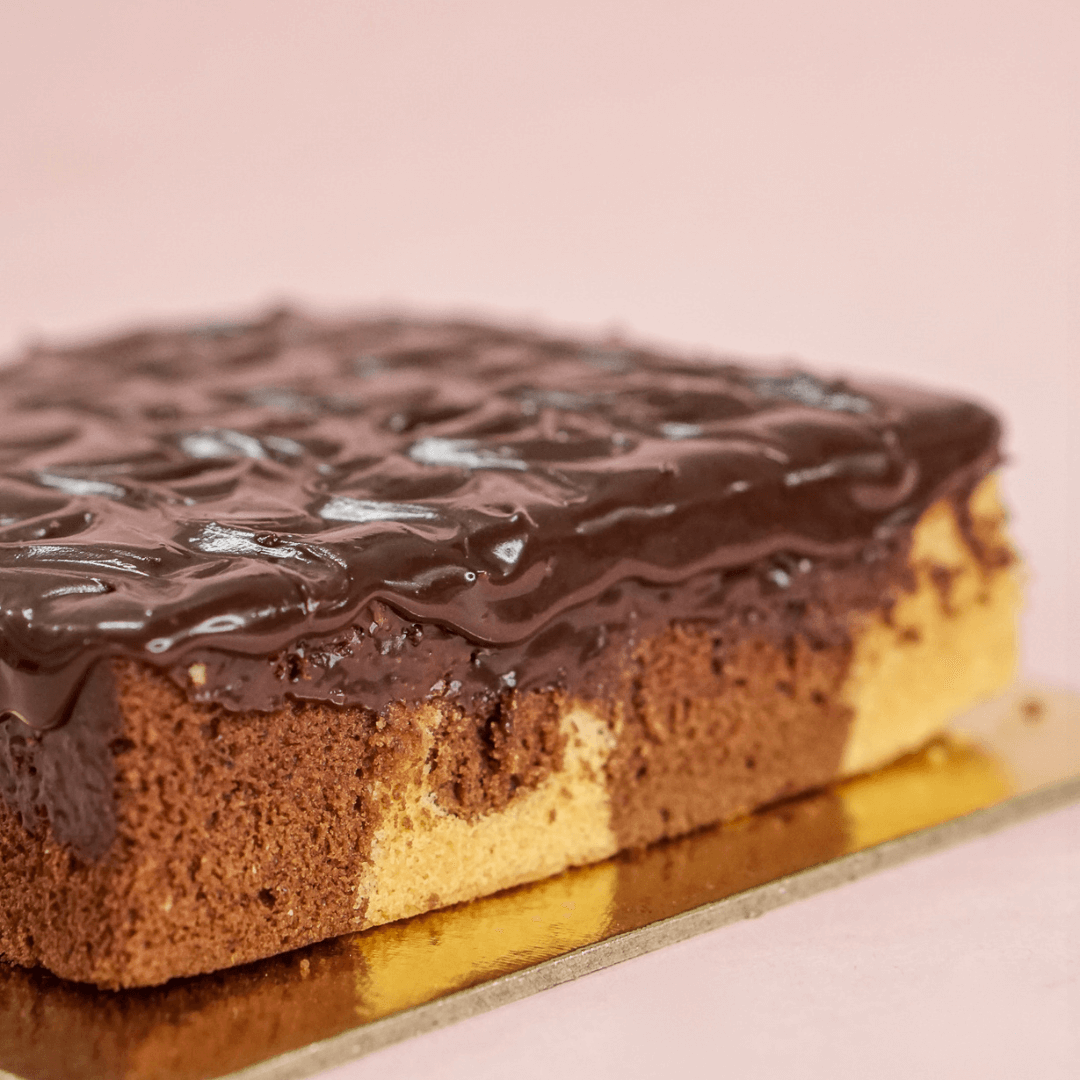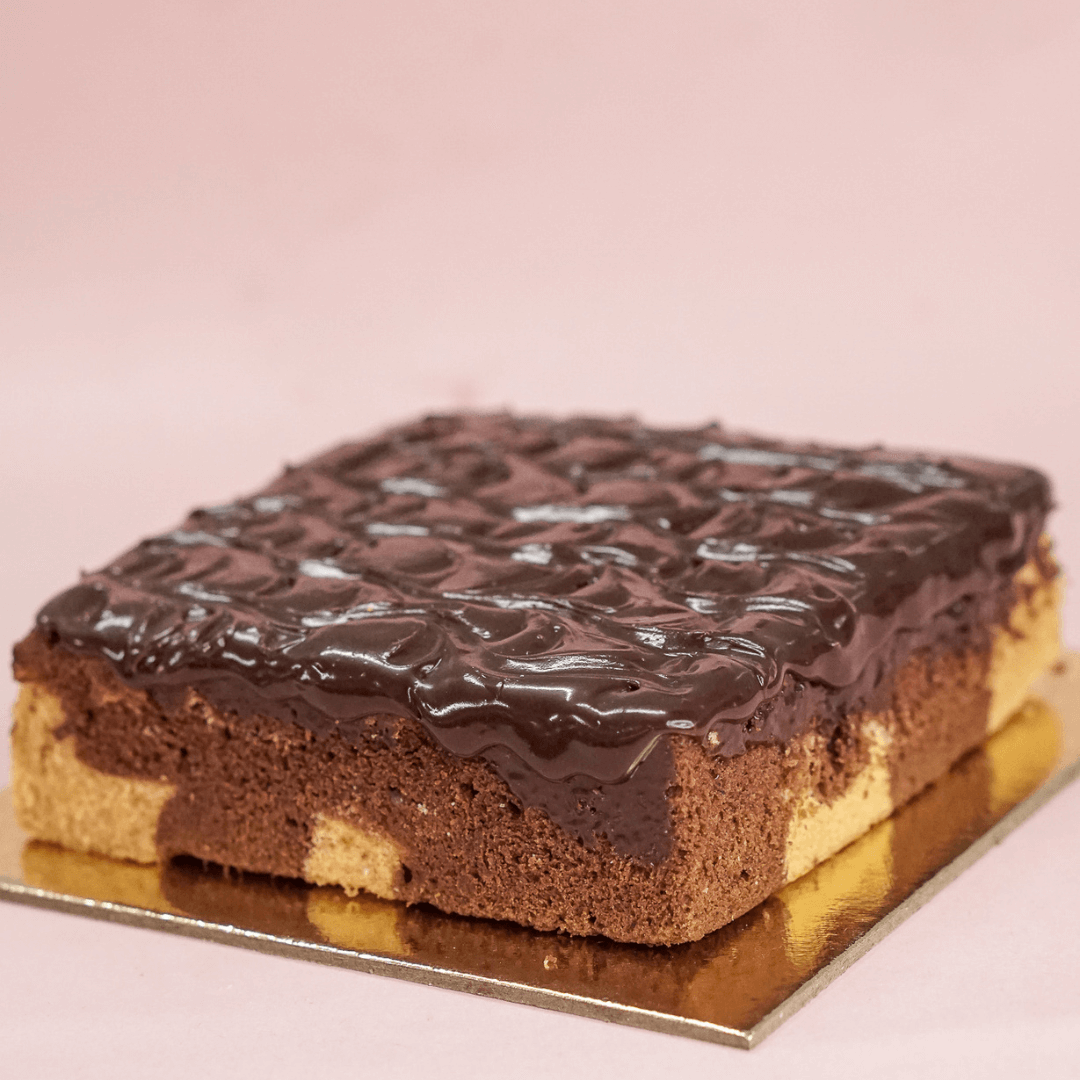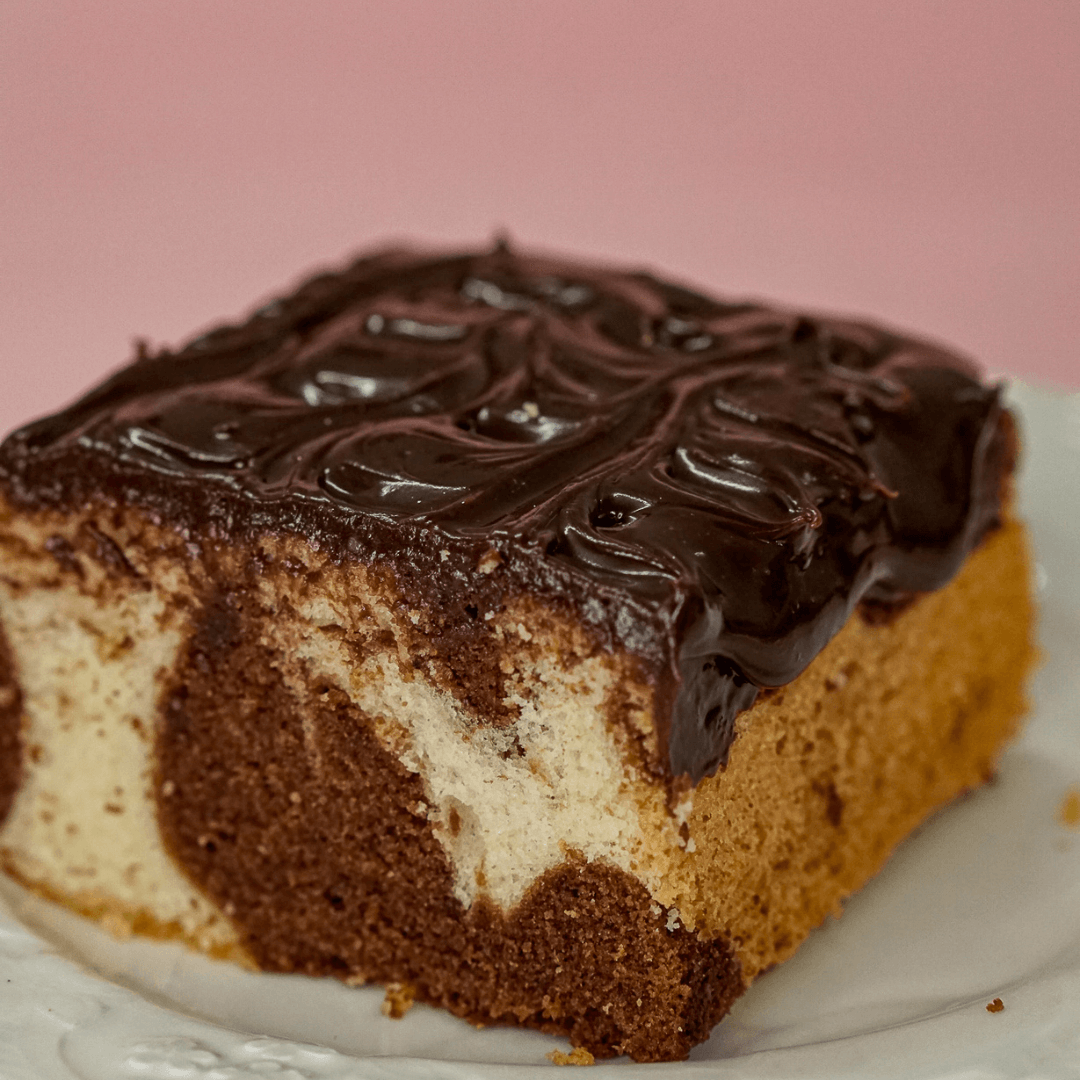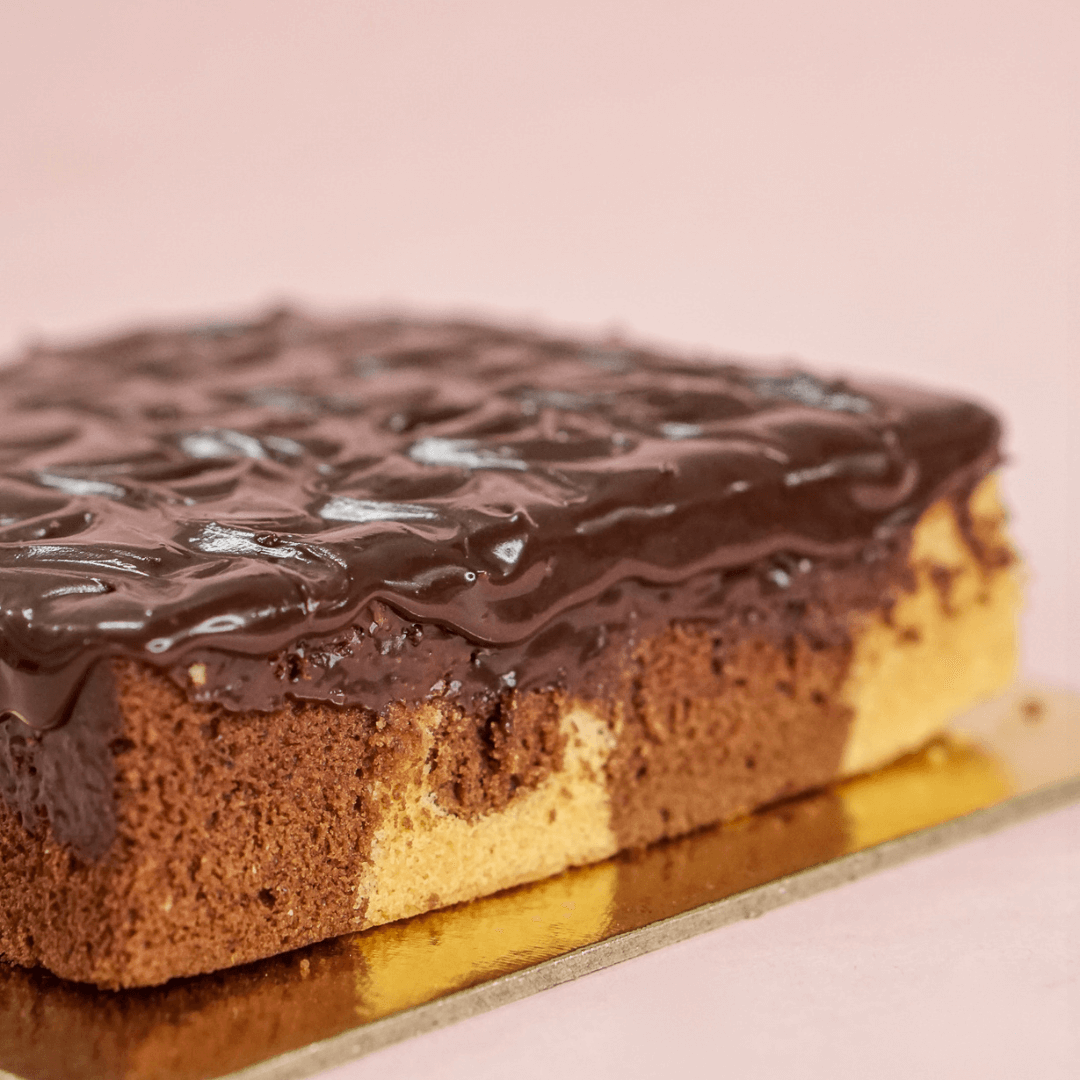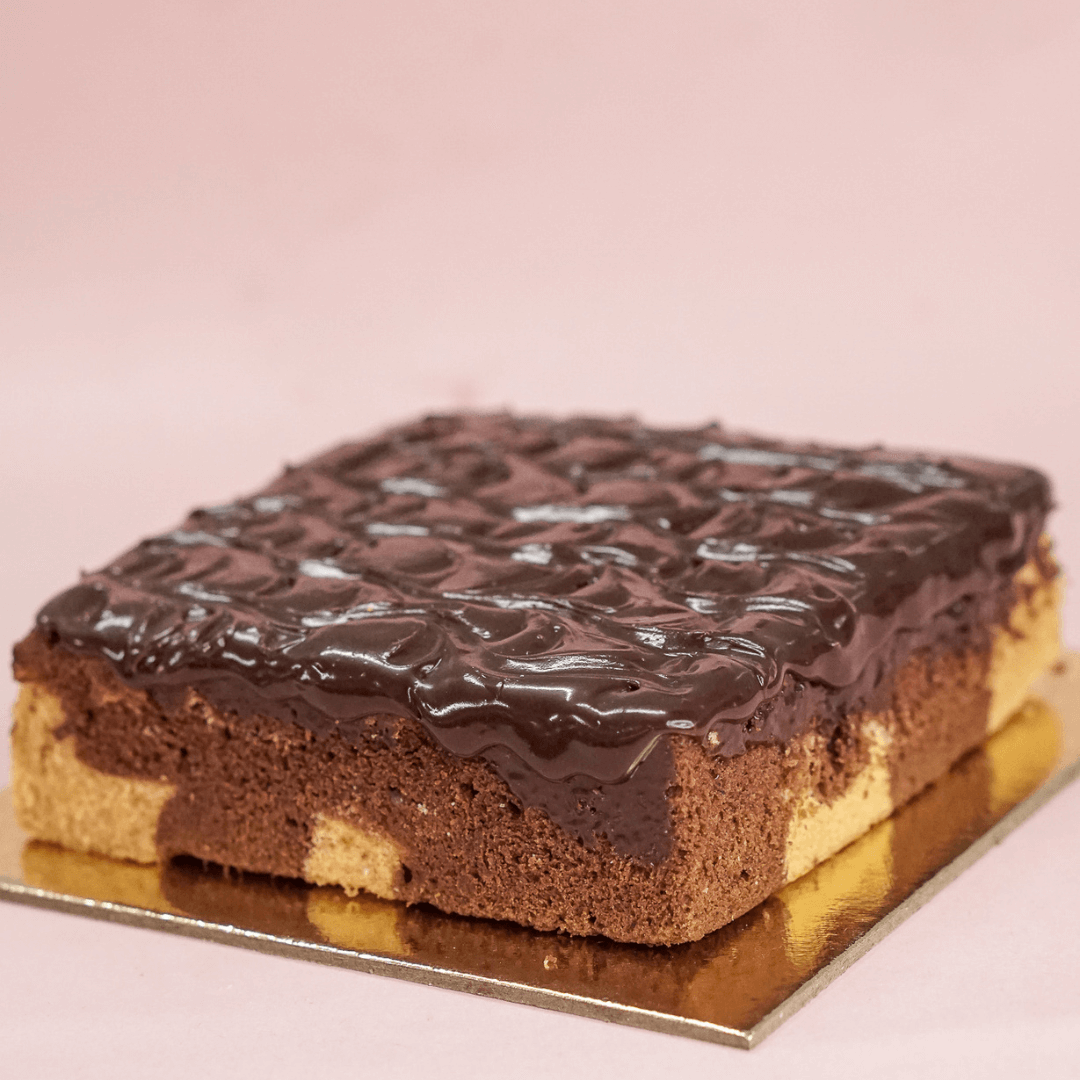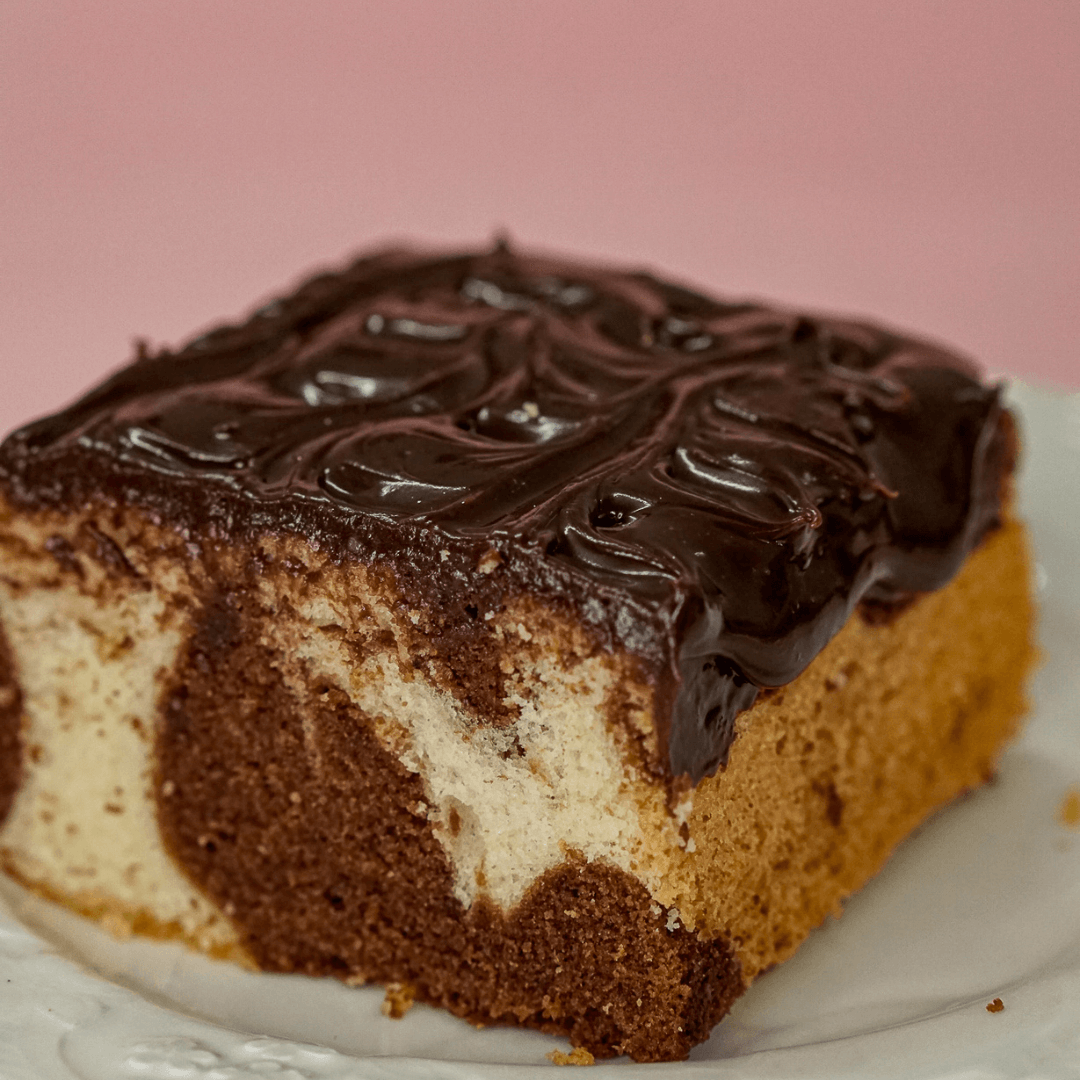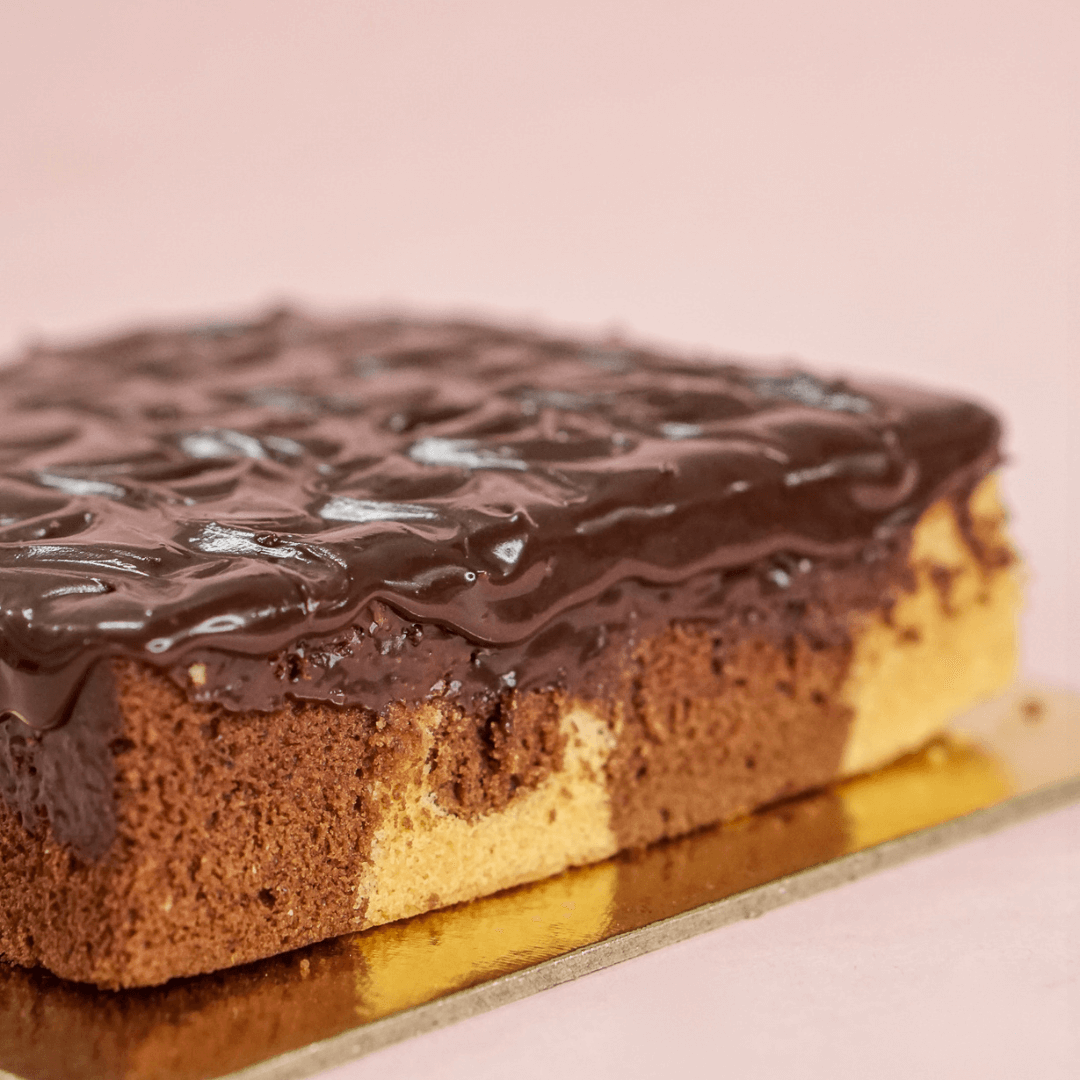 Marble Cake
Our favourite marble cake recipe is made with swirls of tender vanilla and delicious chocolate cake. 
Filled to the brim with a fudge-y chocolate centre!
Topped with a delicious chocolate glaze, a crunchy streusel topping and chopped toasted cashews!
Dressed up and delicious, pure old-fashioned goodness. This Cake appeals to kids and grown-ups alike.