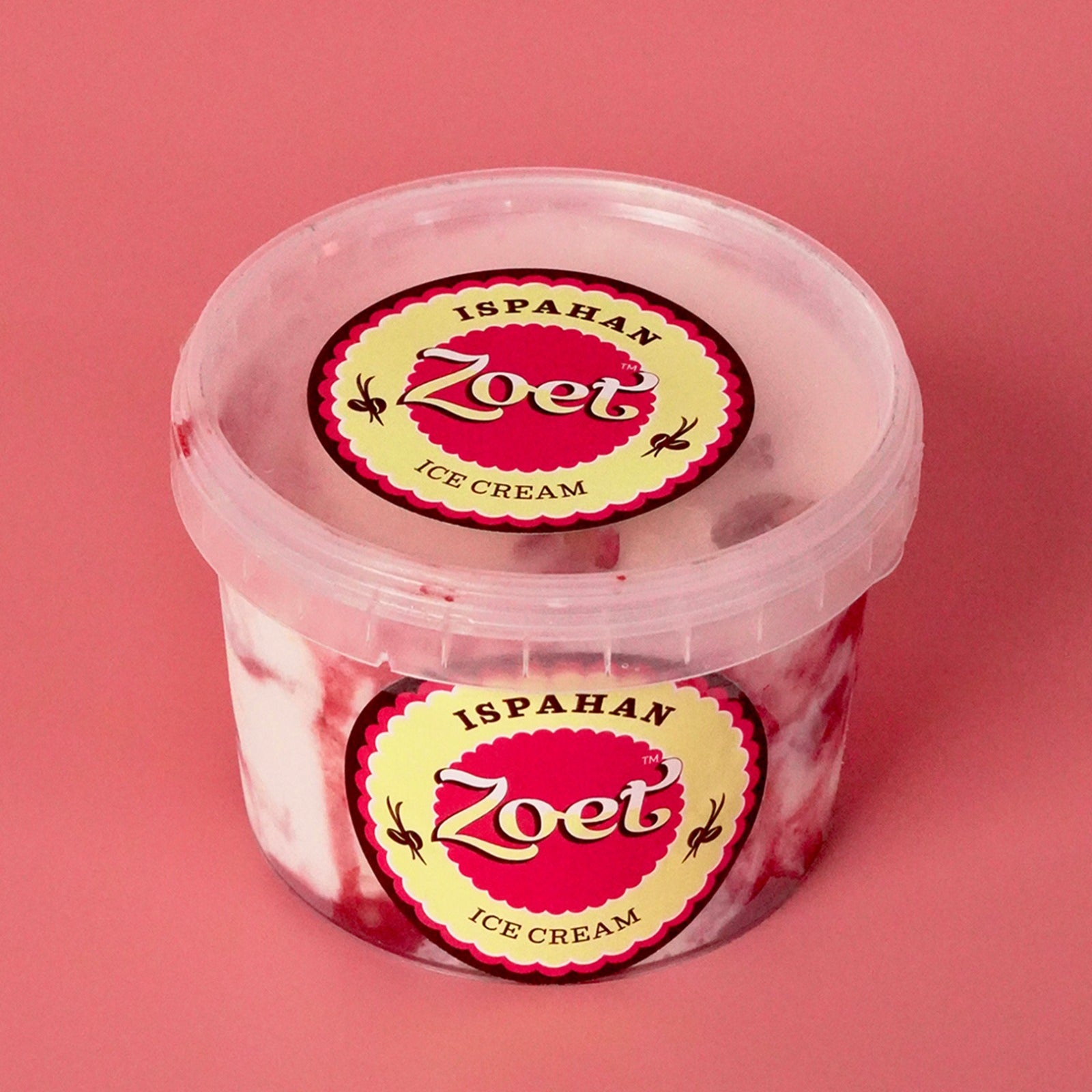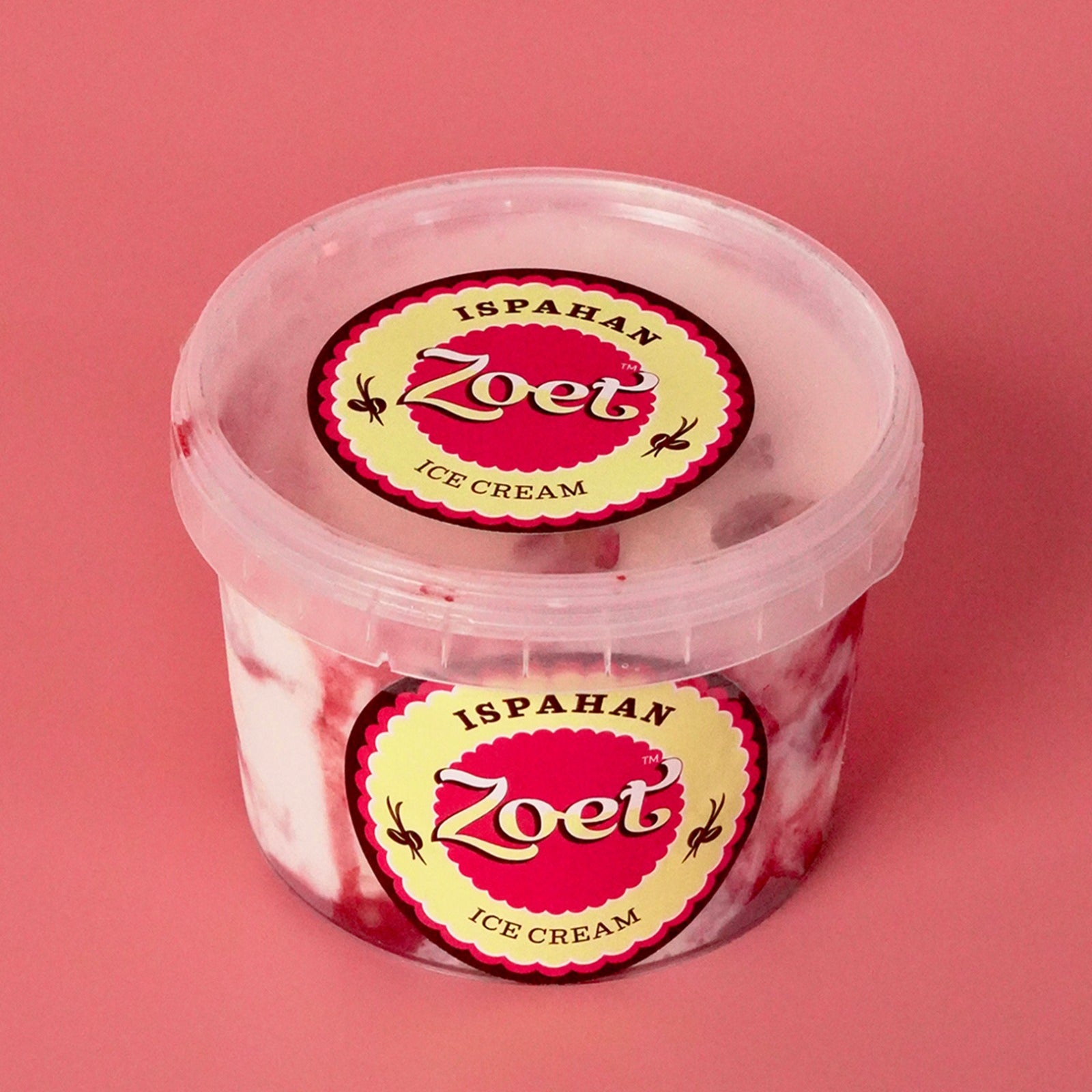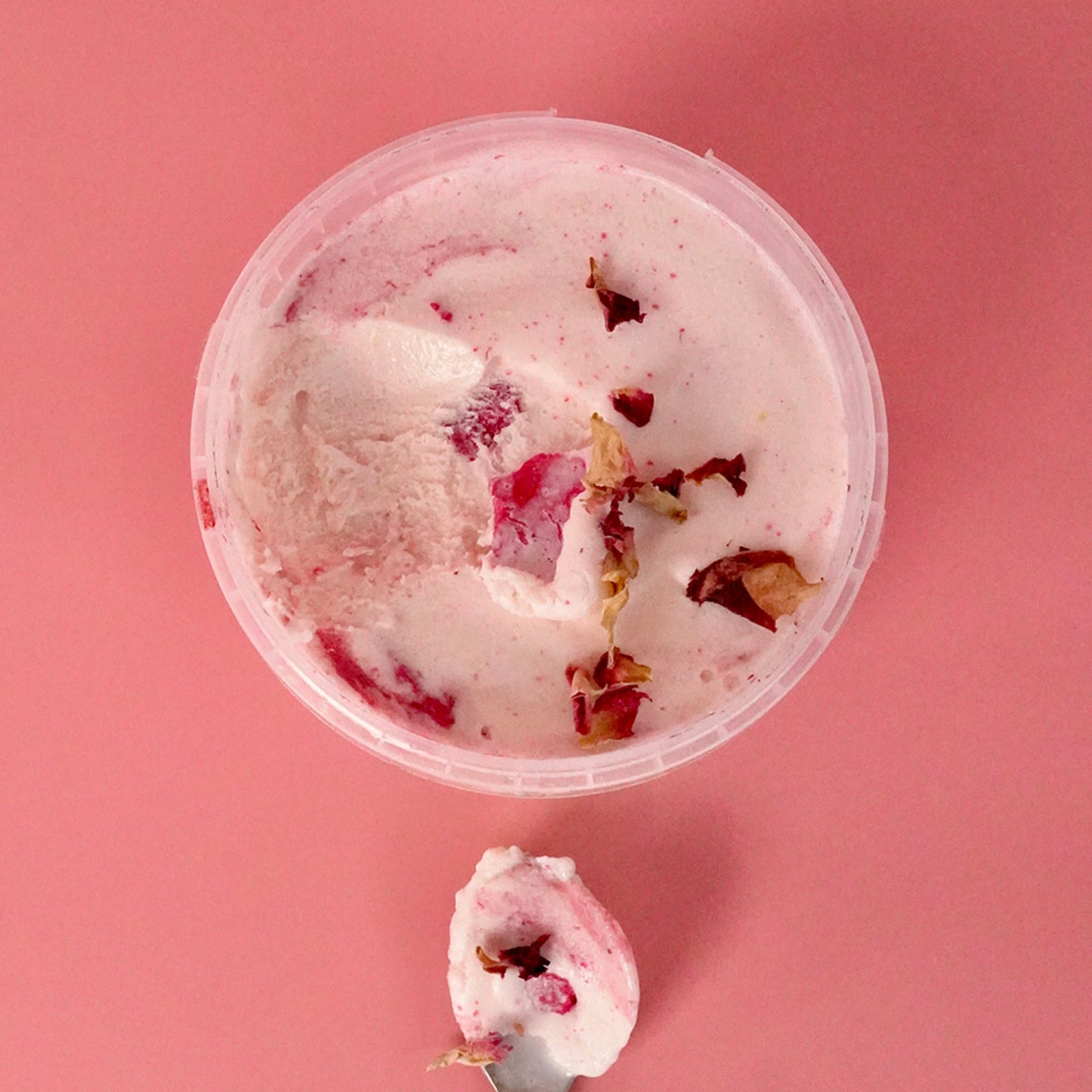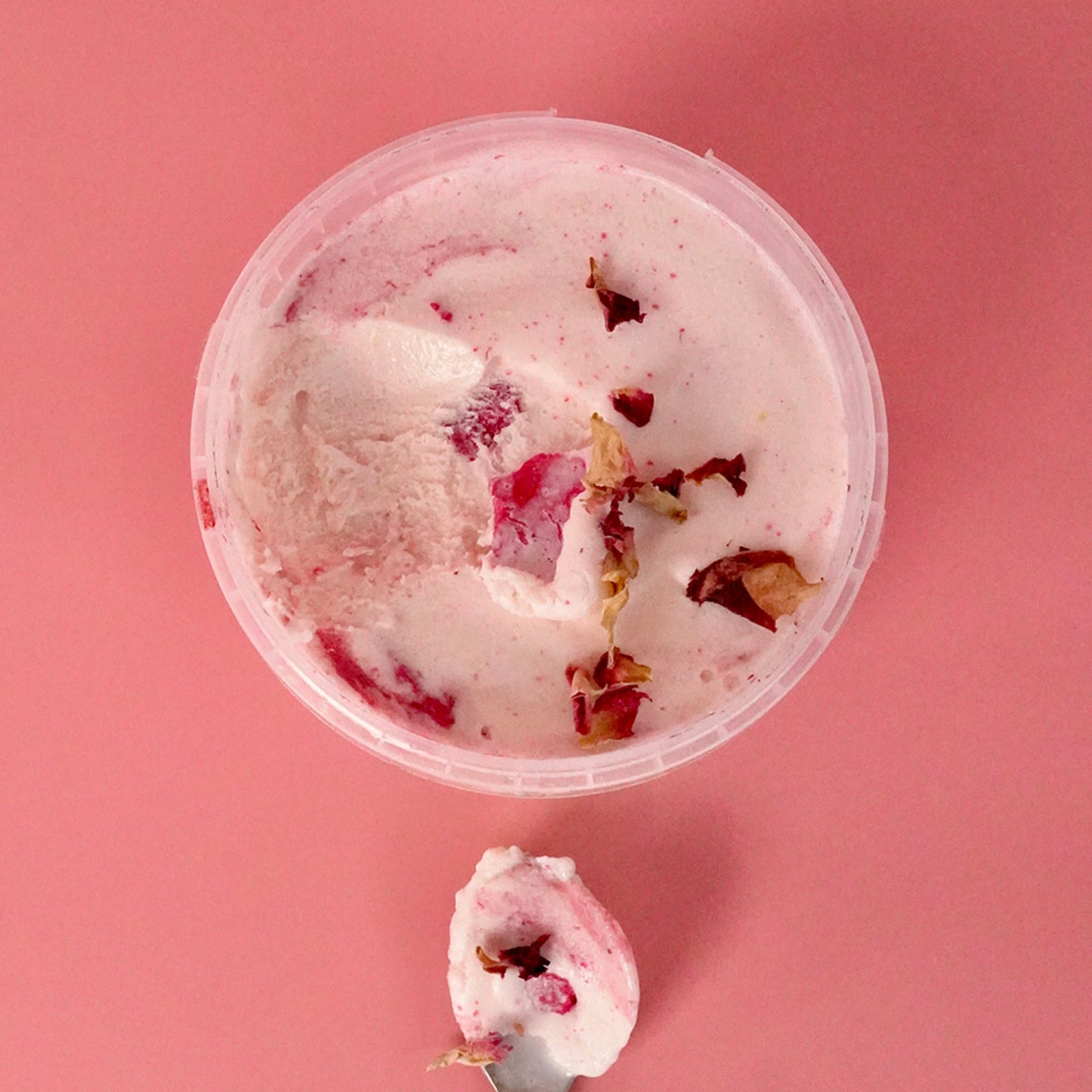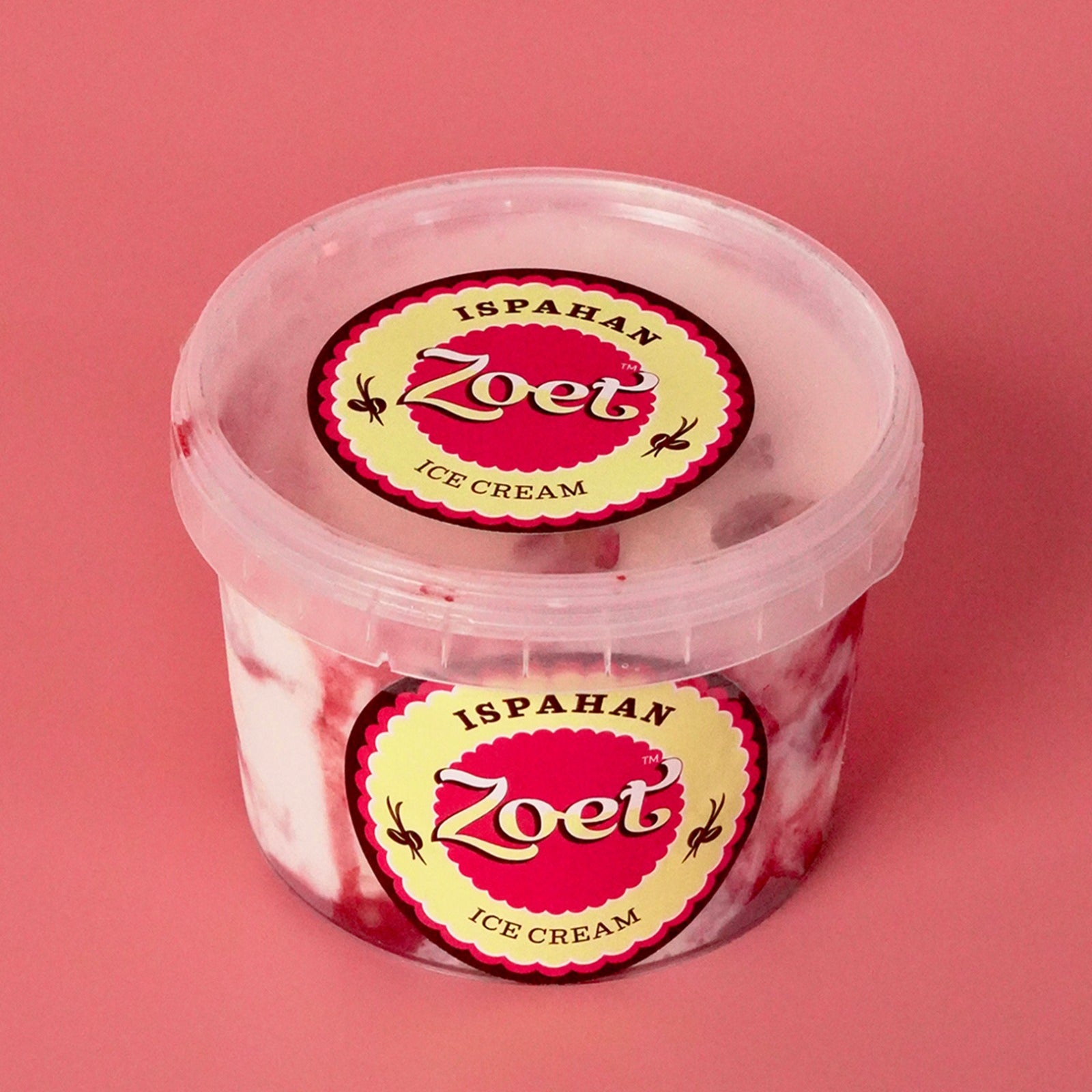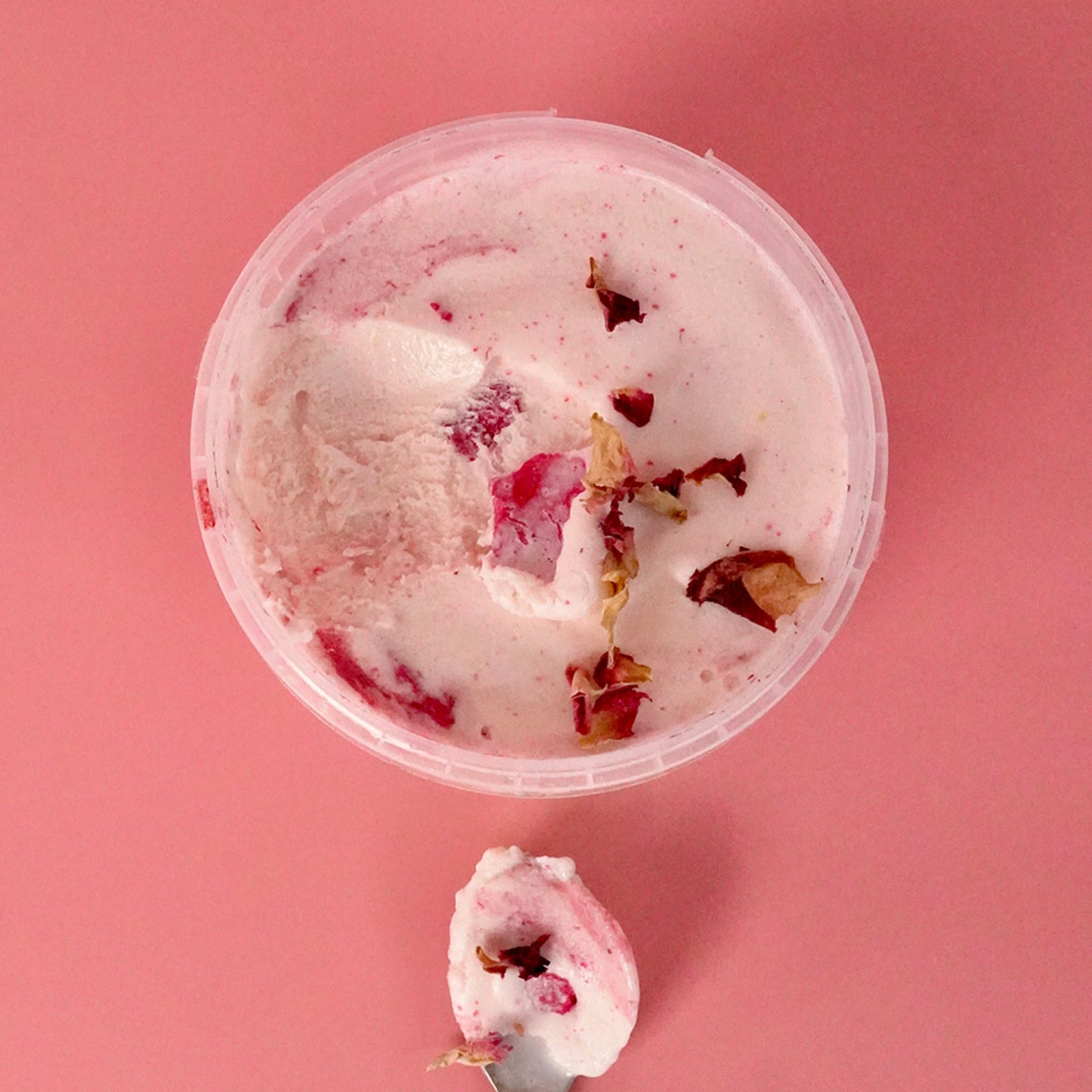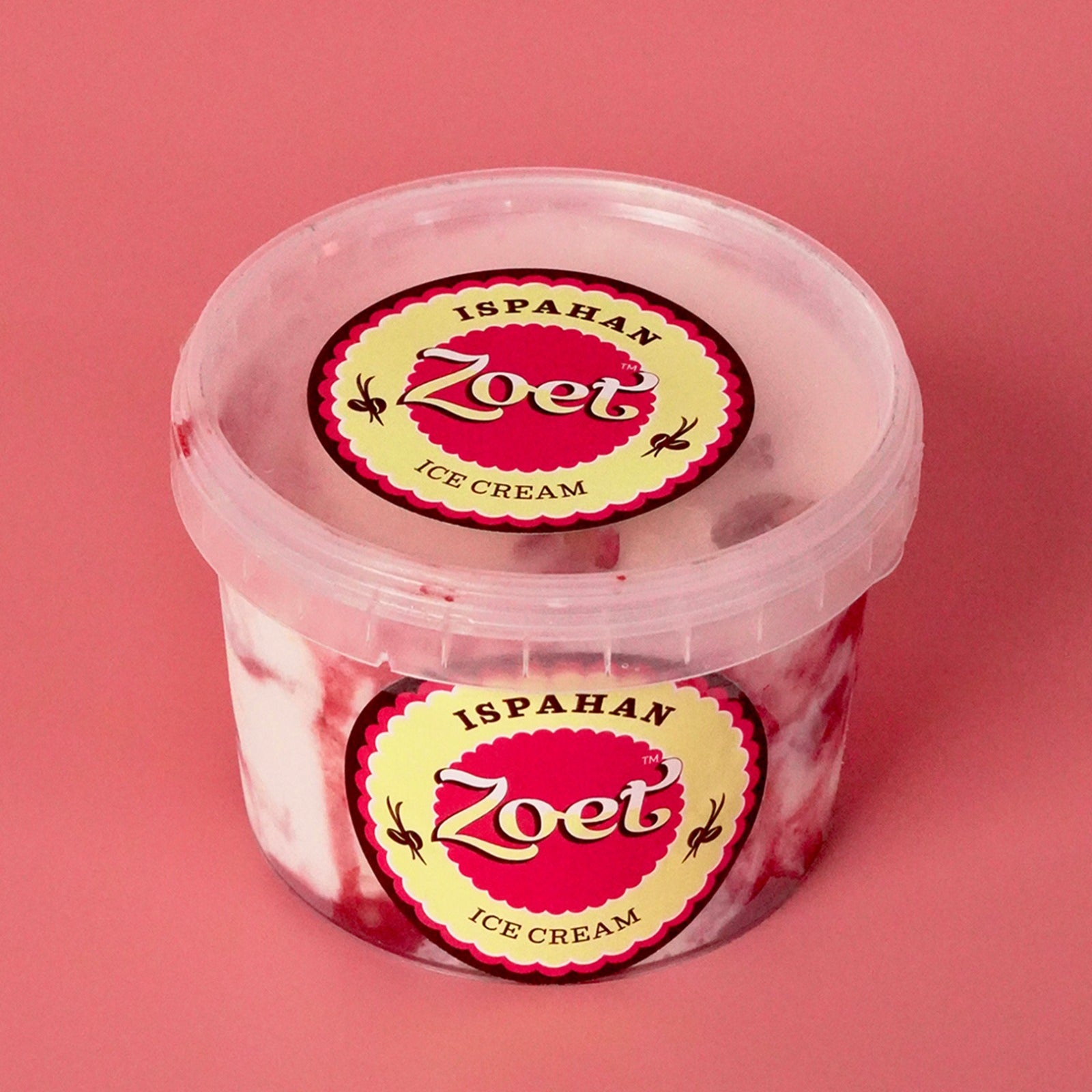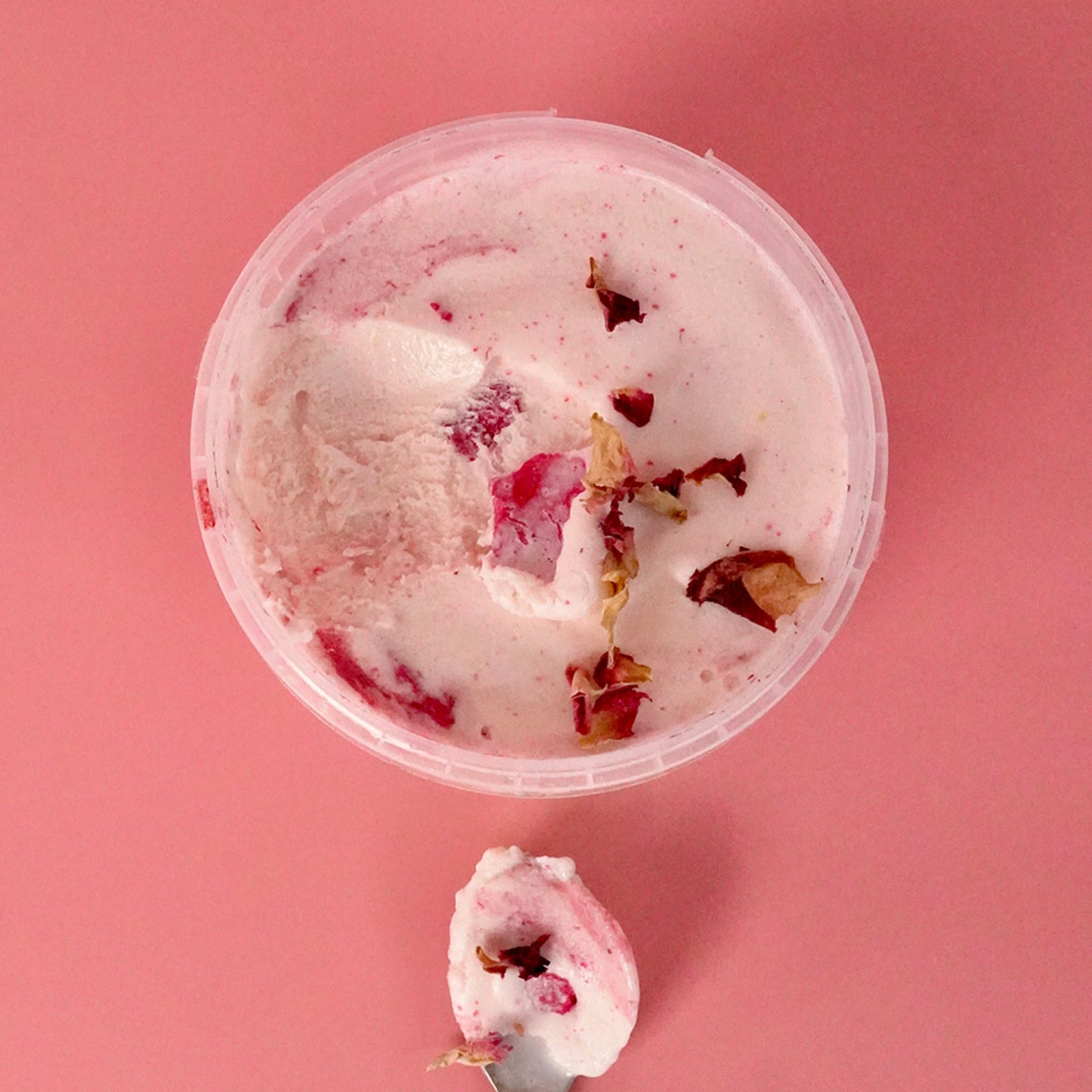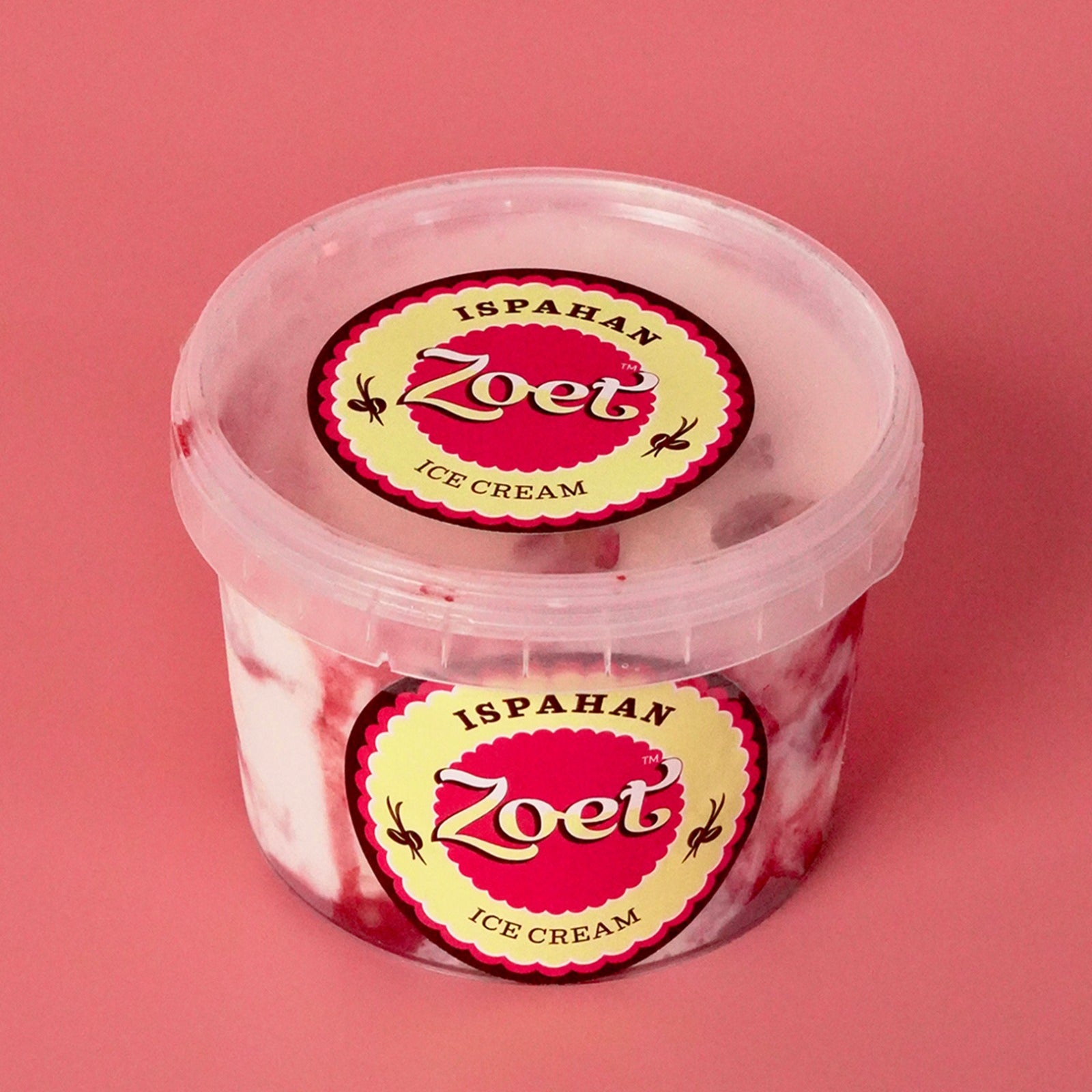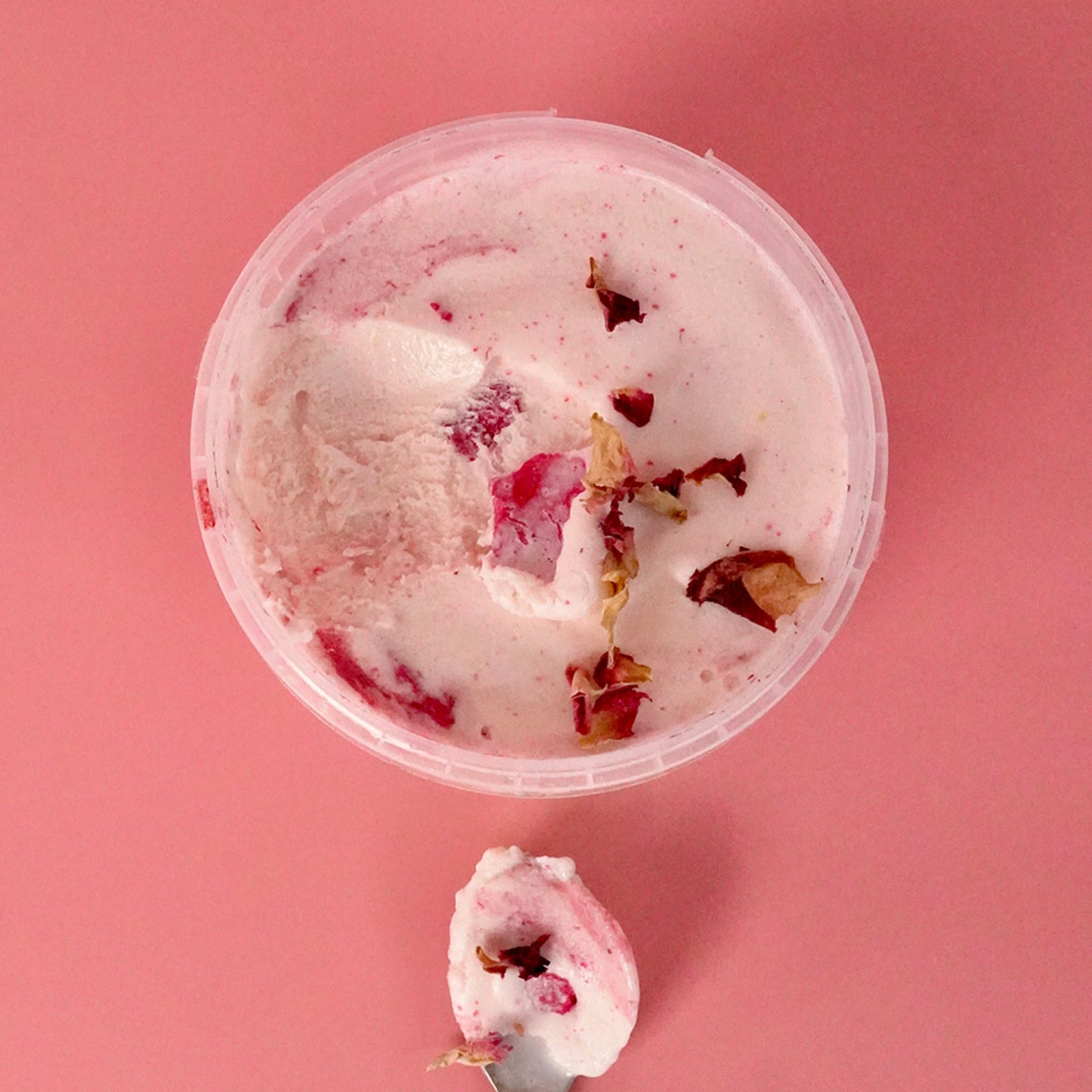 Ispahan Ice Cream (Eggless)
Our Ice Cream tribute to Pierre Hermé 's Ispahan Dessert but for the summer.
A seasonal fresh Lychee, delicate Rose and zingy Strawberry !
This combination of the floral French rose with the slightly tart fresh strawberry compote and Fresh lychee, offset by the crunch of the macarons, is an explosion of flavours!
We deliver using single use insulated boxes with dry ice. They will arrive frozen and clean. Try it out.