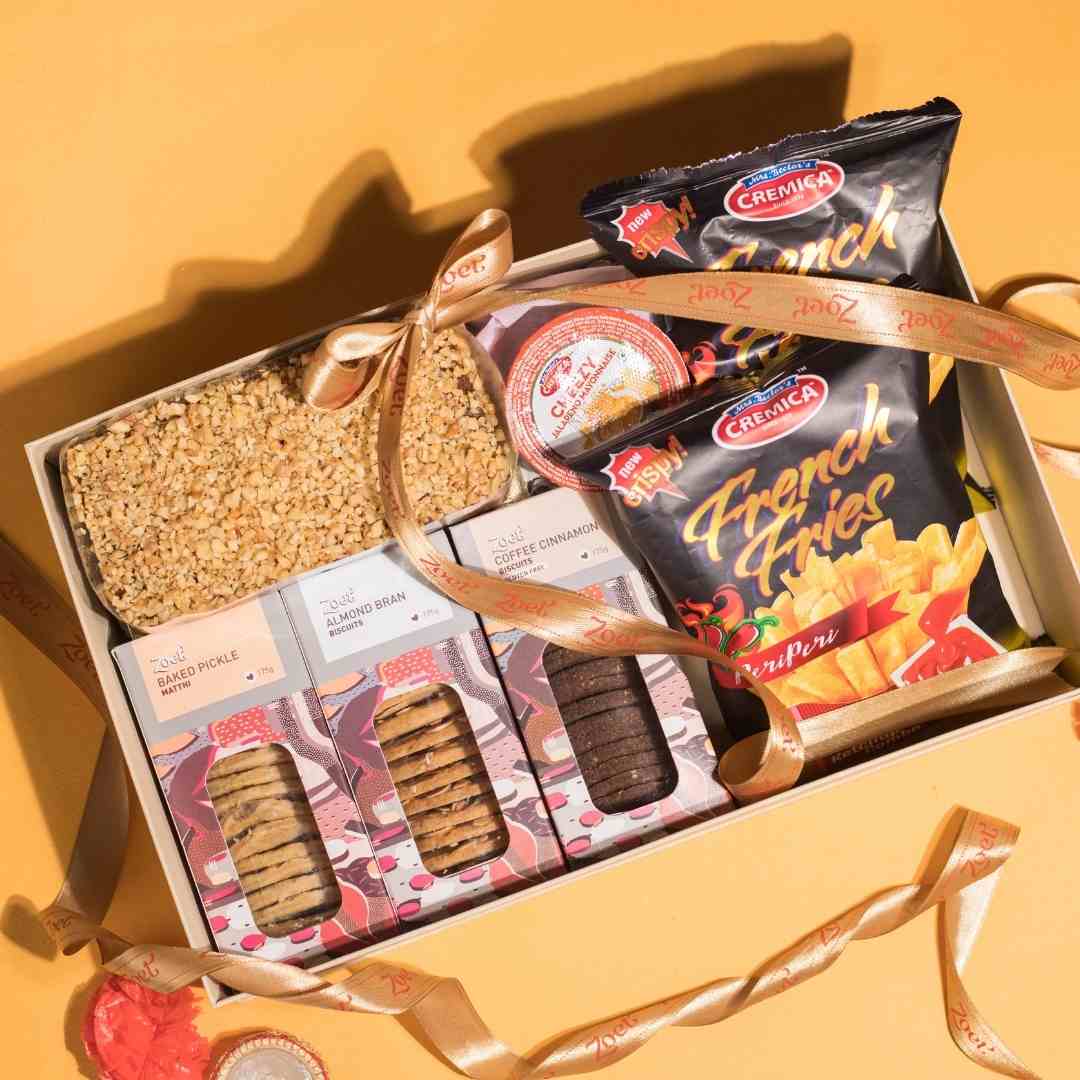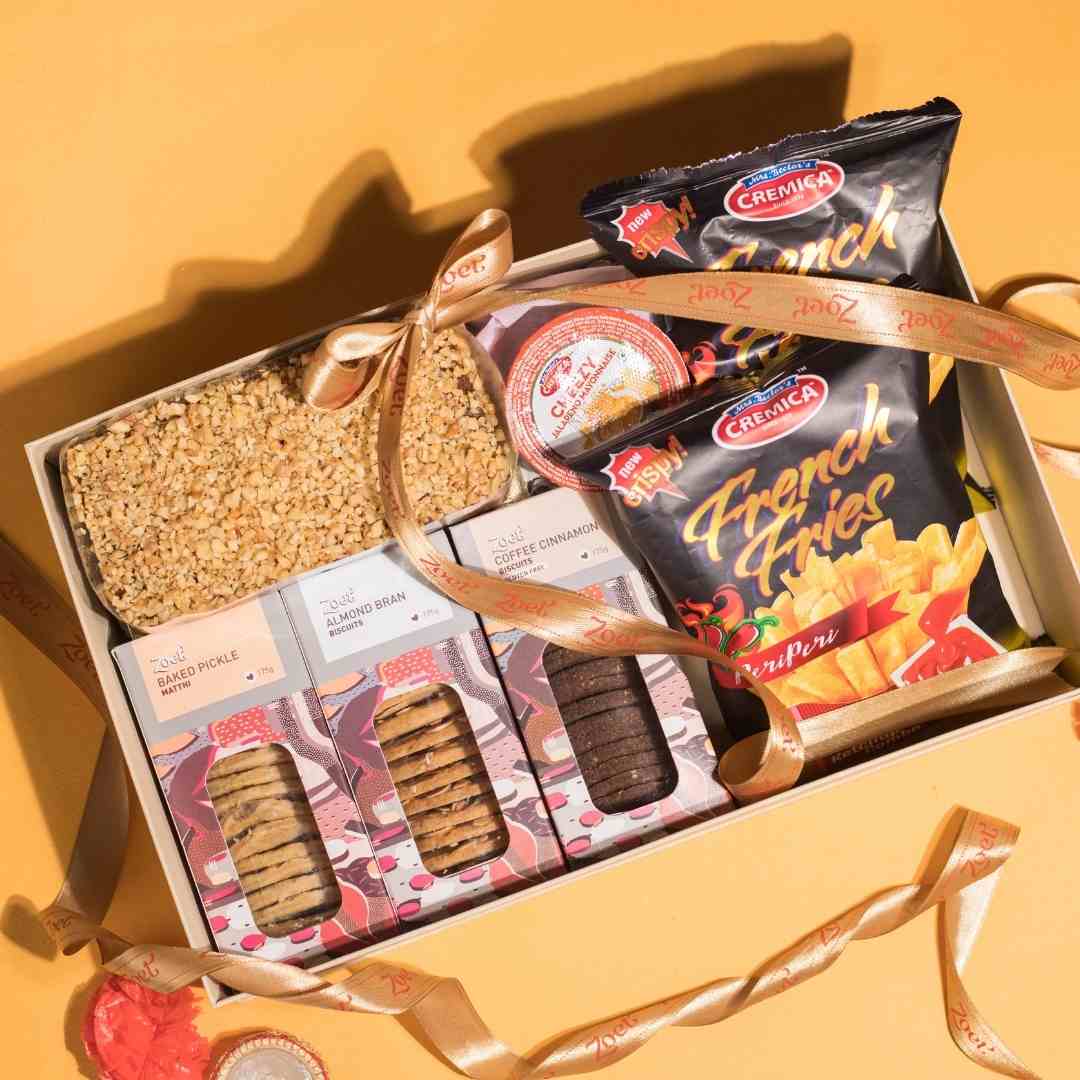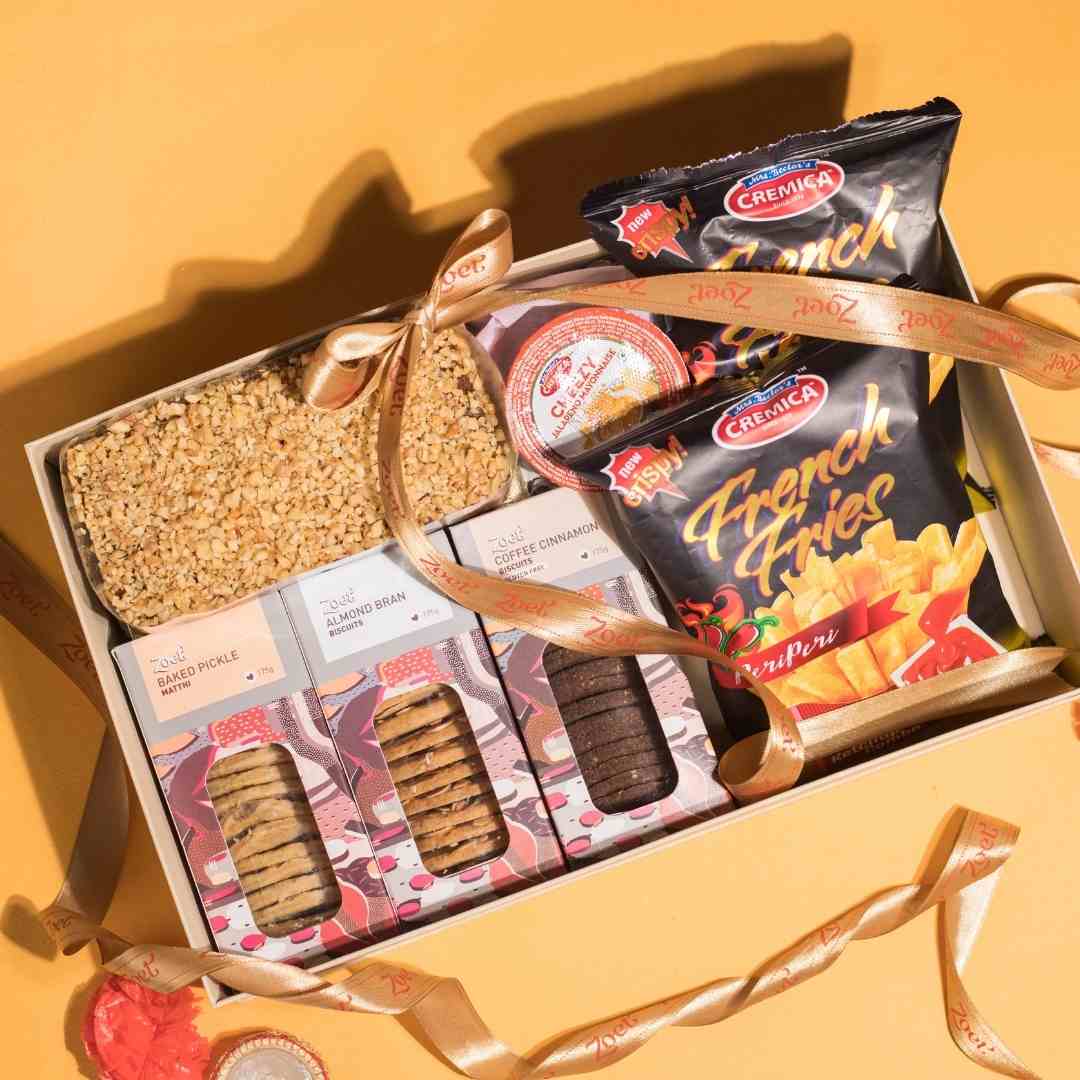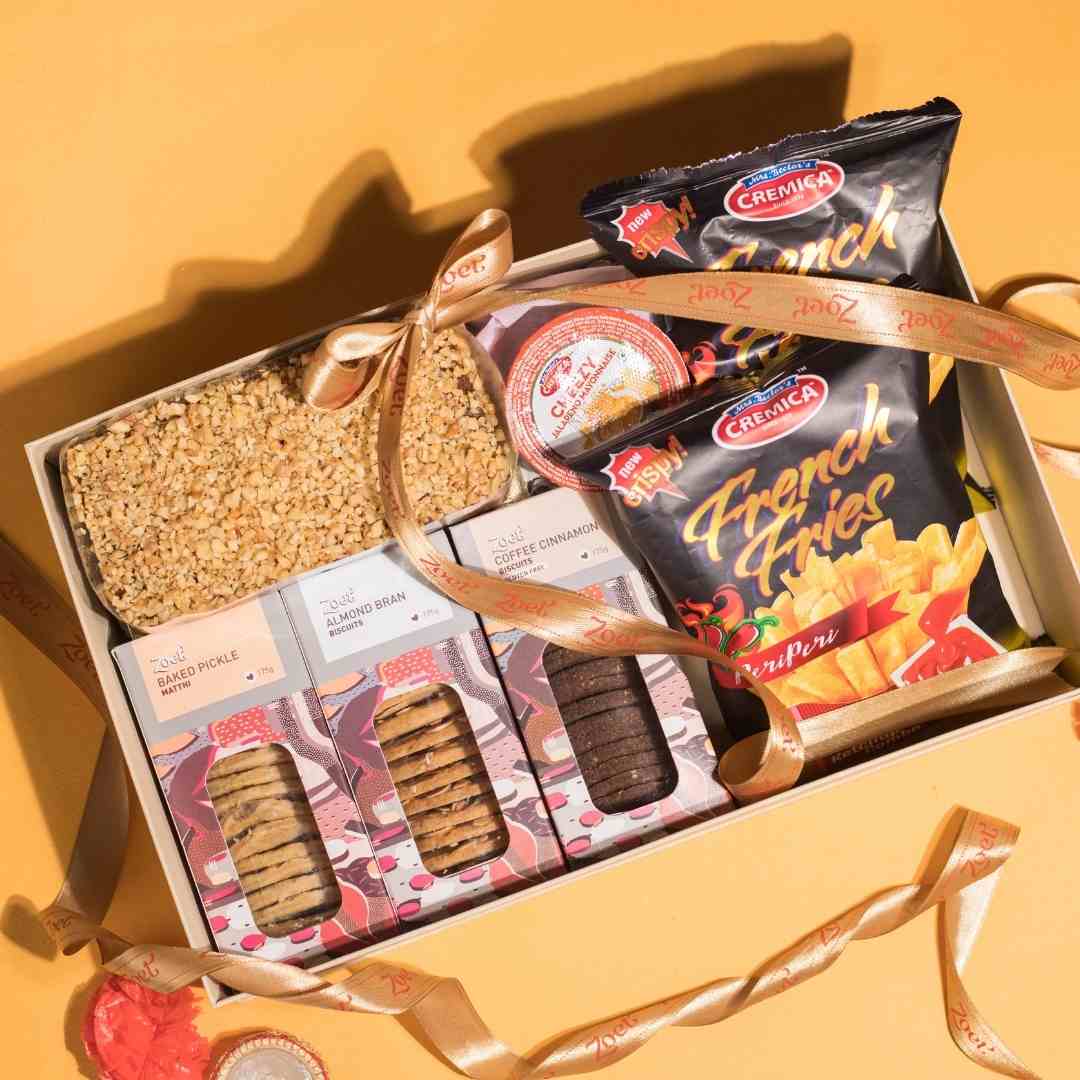 Sweet and Savoury Gift Box
Our Signature Gift box packed with a luxurious tea cake and biscuits of your selection.
Includes-
Medium Loaf Tea Cake x 1
Choose From-
Date and Walnut Cake (eggless) *Signature*
Fig and Almond Cake (eggless)
Marble Cake
Luxurious Biscuits or Matthi's x 3
Choose From-
Almond Bran Cookie 
Baklava Pistachio Cookie 
Date & Walnut Cookie 
Double Chocochip Cookie 
Oatmeal Cranberry Cookies 
GF Chocolate orange cookies 
GF Coffee cinnamon cookie 
GF Chocolate chip cookies 
Baked Cheese matthi 
Baked Methi matthi 
Baked Achaari matthi 
Baked Sesame matthi 
Cremica French Fries x 2 with Dips
PLEASE NOTE- CAKE SELECTION IS ONLY ENSURED ON PRE-ORDER. FOR SAME DAY DELIVERY OUR TEAM WILL BE IN TOUCH REGARDING AVAILABLE OPTIONS.